Raspberry Ginger Overnight Oats
Teaching my girls the importance of eating real food is one of my biggest missions in life. Showing my girls that eating healthy is not a sacrifice – these Raspberry Ginger Overnight Oats are incredible – makes me feel like I am not totally screwing up as a mom! These pancakes are also a sure way to start the day right – even when motherhood is driving you insane.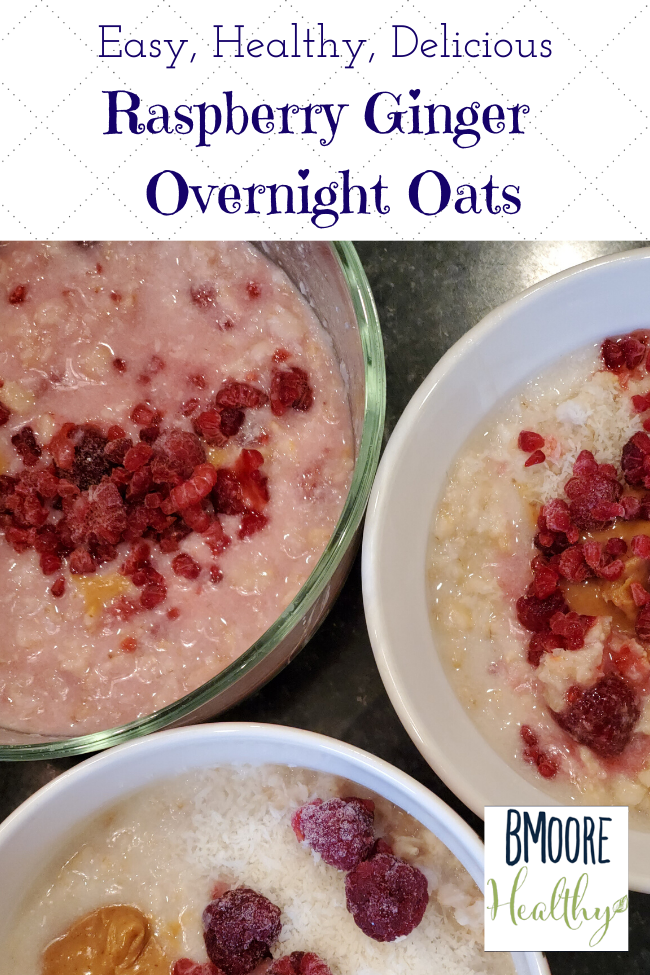 Overnight oats have been a game changer for me. I love how I can teach my girls how to prepare food in an easy way – no complicated recipe or hard to find ingredients. I have found that if I give my girls some responsibility with our food, they are much more likely to enjoy eating what we make.
Very excited to team up with Remake Learning and explore what we can do today to make tomorrow a more promising place for all learners in the greater Pittsburgh region. Their purpose is to spark and share best practices and new ideas, make it easier for neighbors and colleagues to help each other, reduce duplicative efforts in the region, and leverage resources collectively for greater impact. No one organization alone can transform teaching and learning to better serve today's young people, so Remake Learning helps bring them together. I am proud to be a part of this initiative! #RemakeTomorrow #143Day
We are all learners. Everyday, we are learning something new. Our kids are constantly learning – even when they are not in school!
Today, my kids are learning about preparing food. You see, oats need to be soaked overnight for maximum health and digestion. Soaking helps the starches break down and reduces the natural phytic acid, which helps your body utilize the oats' nutrients much more efficiently. Phytic acid binds to nutrients making them harder to absorb. Soaking the oats overnight breaks that acid down and helps to increase the absorption of nutrients, like zinc and iron, absorbed better by your body. Plus, the soaking method does the work while you sleep so sleep in!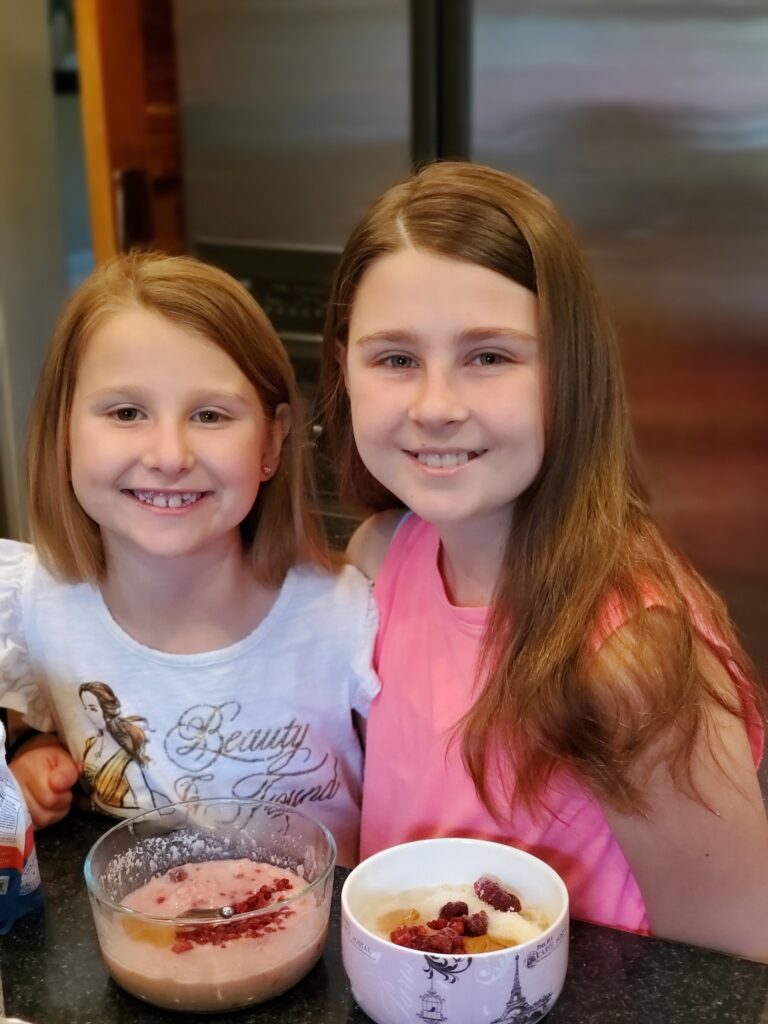 I tried to explain to my girls about the importance of soaking grains and they had some funny questions like, "Should we soak pretzels?" and "Is that why we soak break in milk for french toast?" and "Mom, is that why you soak rice?" Yep, that is why I soak rice. Check out my recipe for Spanish Rice – it is a family favorite. See, kids are watching and listening to all that we do. Everything.
Oats can be soaked in milk, water, yogurt, apple cider vinegar, lemon juice, buttermilk, or liquid whey. I personally love to use Greek yogurt and water. The Greek yogurt gives the oats an added boost of protein which helps us stay fuller longer.
When I checked out the Remake Learning website, something stood out to me. It says that when learning is relevant it prepares learners for the future. Isn't that what we all are trying to do for today's kids? We are trying to prepare them for the future when they fly away from our nest and are independent. I hope that I prepare them at least with how to cook real food.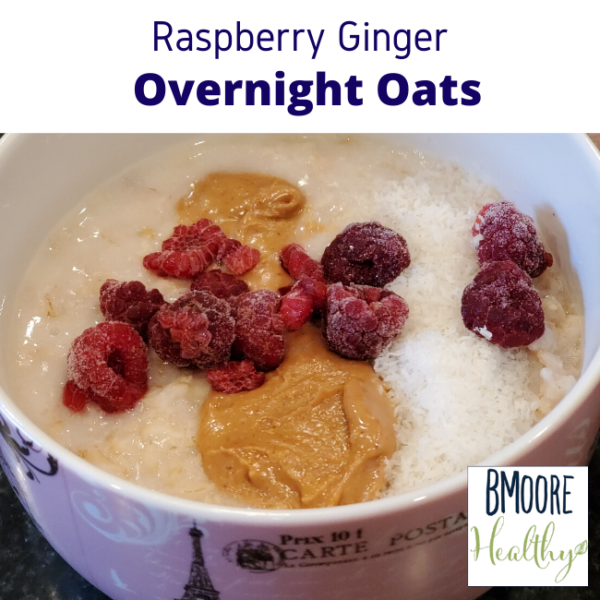 Raspberry Ginger Overnight Oats
Ingredients:
1 cup oats
1/2 cup Greek yogurt
2 cups warm water
1 teaspoon ground ginger or chopped fresh ginger
1 cup frozen or fresh raspberries
peanut butter, as desired
Directions:
In a pot, add the oats, Greek yogurt, warm water and ginger and stir.
Cover with lid and let sit overnight.
The next morning, warm as desired. Put berries in the bottom of bowl and top with warm oatmeal. Top with peanut butter and any other desired toppings!
Note: When making a meal, look for protein (Greek yogurt), fiber (berries) and a healthy fat (peanut butter).
Here are some of my favorite breakfast supplies that I always have in the house:
Rolled oats – We always have several containers of oats in the cabinet.
Frozen berries – I love using frozen berries for oatmeal. They cool down the oats for the girls!
Kodiak Cakes Protein Mix – If I ever have leftover oats, I keep them and add them to pancakes the next day! I don't know what I would do without Kodiak Cakes. I also use them when I am in a pinch and need to make a healthy breakfast for my family. Sometimes, I will make a big batch of muffins on a Sunday and we have them for the week. Grab and go!
Fresh spices – I love to add cinnamon, ginger, nutmeg, etc. into my oats! Buy frequently for best flavor and health benefits.
Vitamix blender – I don't know what I would do without my Vitamix. I use it everyday. It stays on my counter all the time. I use it to make muffins, pancake mix, smoothies and even soups! It is by far my most used kitchen gadget.