Oatmeal chocolate chip lactation cookies
Yes, these oatmeal chocolate chip lactation cookies help new mamas make milk. However, they are delicious and full of healthy ingredients for all of us not nursing which is a win-win for the entire family!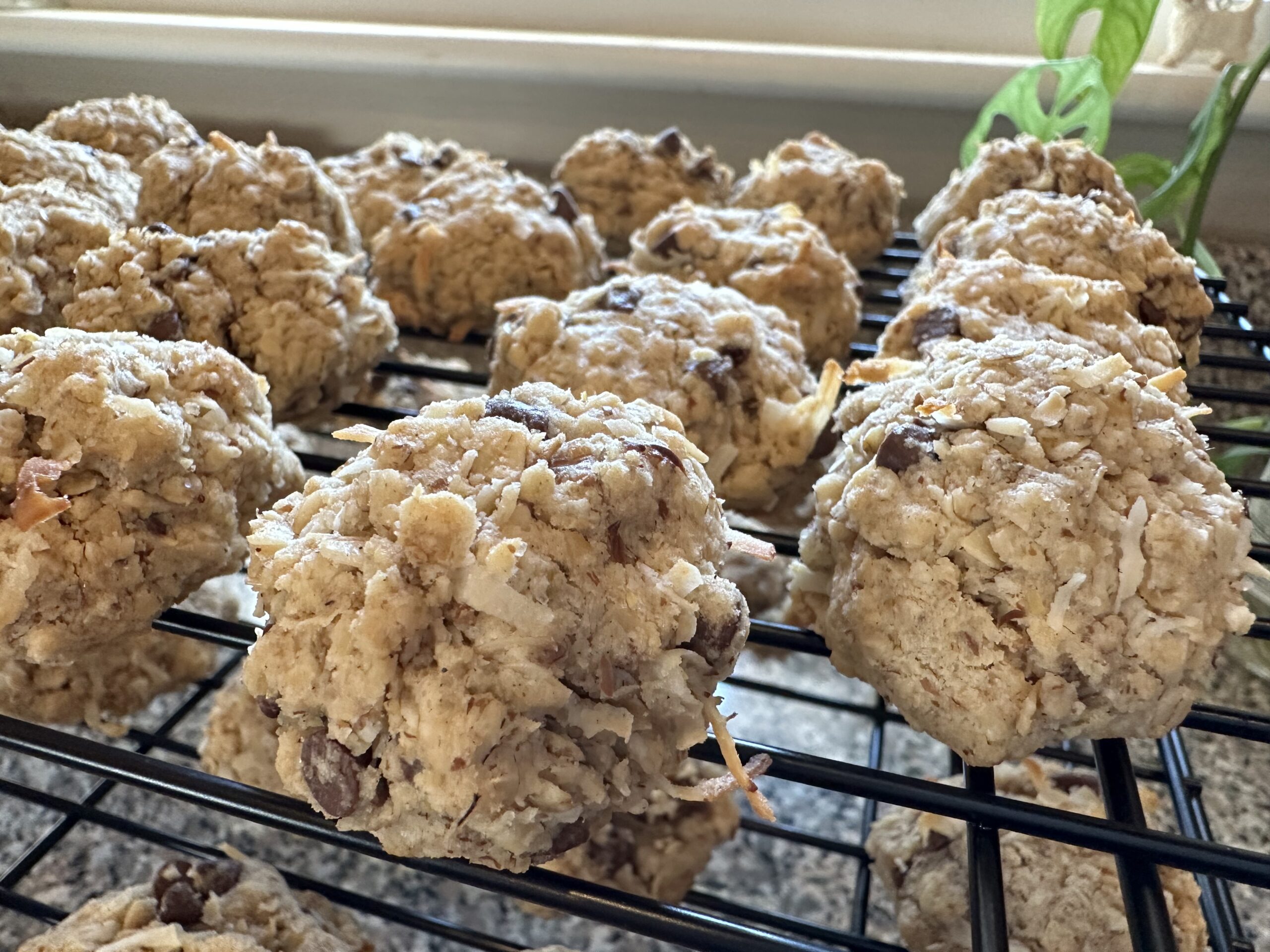 These chocolate chip lactation cookies are full of oats, brewer's yeast and flaxseed – all ingredients that help boost breast milk supply. Brewer's yeast is a source of B vitamins and protein. It also contains chromium, which might help the body use insulin better and lower blood sugar levels – perfect addition to cookies. Brewer's yeast also increases enzymes in the stomach that could relieve diarrhea and improve the body's defense against viral infections like the flu – any new mom will take that help!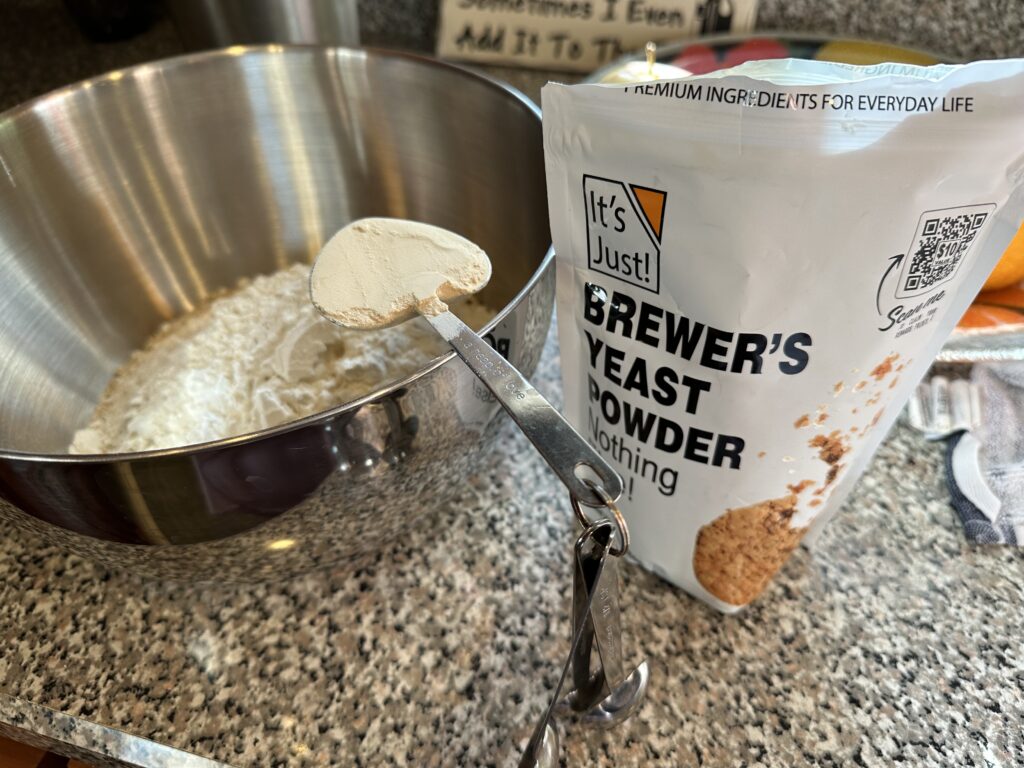 Breast feeding is hard work. I nursed Madilyn for 17 months and Juliana for 15 months. Now, they are 13 and 10 years old and helping me bake cookies! The girls just got a new nephew so they were excited to make these cookies and gift them to her aunt and uncle.
These cookies are a great gift idea for a new mama gift. Instead of a new baby outfit, give your friend or family member a batch of lactation cookies.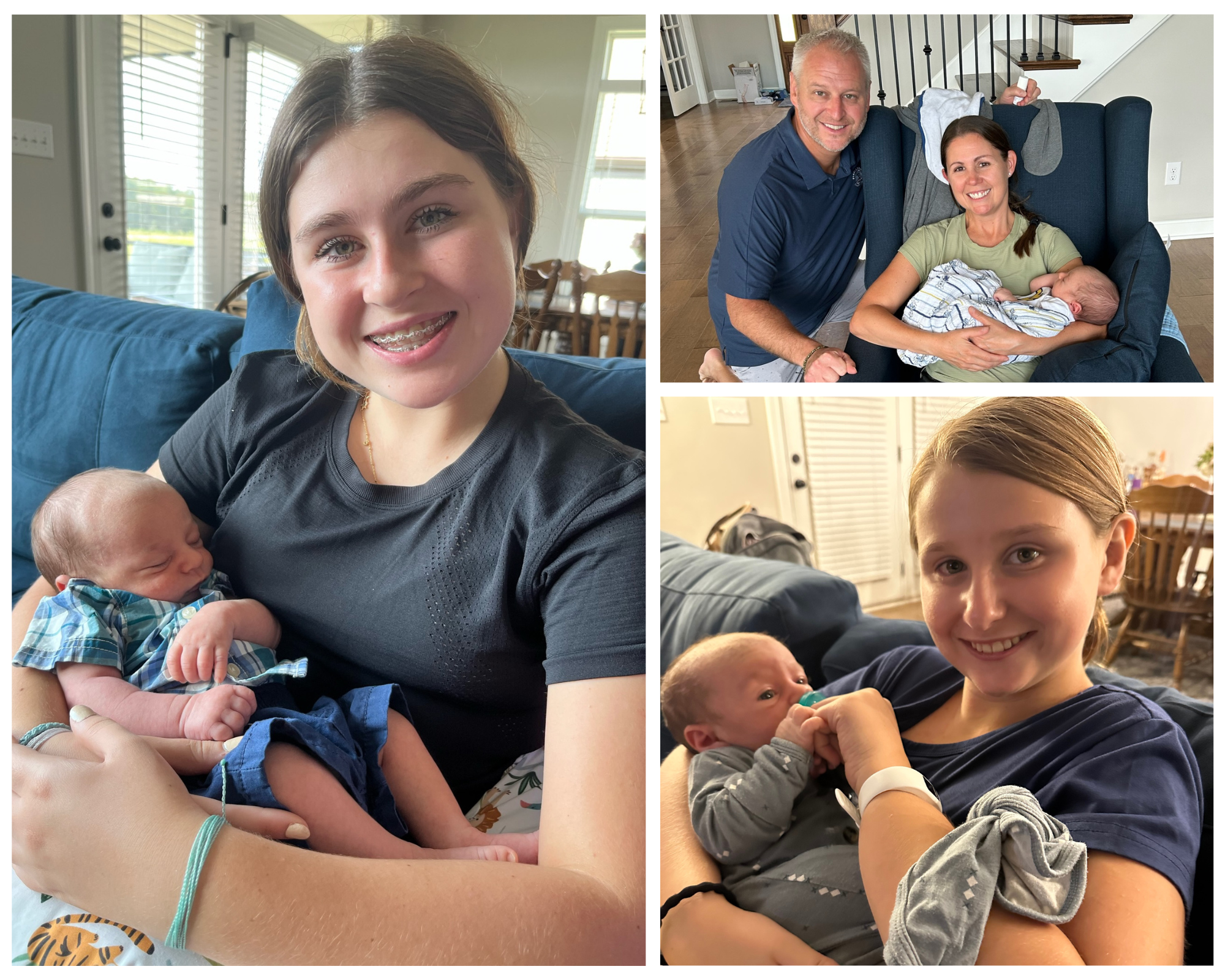 I love to bake and I love to get my girls in the kitchen to help me! Not only do kids get more creative with the foods they will try if they have a hand in the preparation, they also need to understand the effort it takes to cook and prepare home cooked meals! I think that kids respect their food more when they see their parents making home cooked meals and treats. Plus, kids LOVE to spend time with mom and dad in the kitchen! 

Before we know it, this little guy will be in the kitchen too! Feel free to add in brewer's yeast, oats and flaxseed in pancakes and oatmeal – so yummy!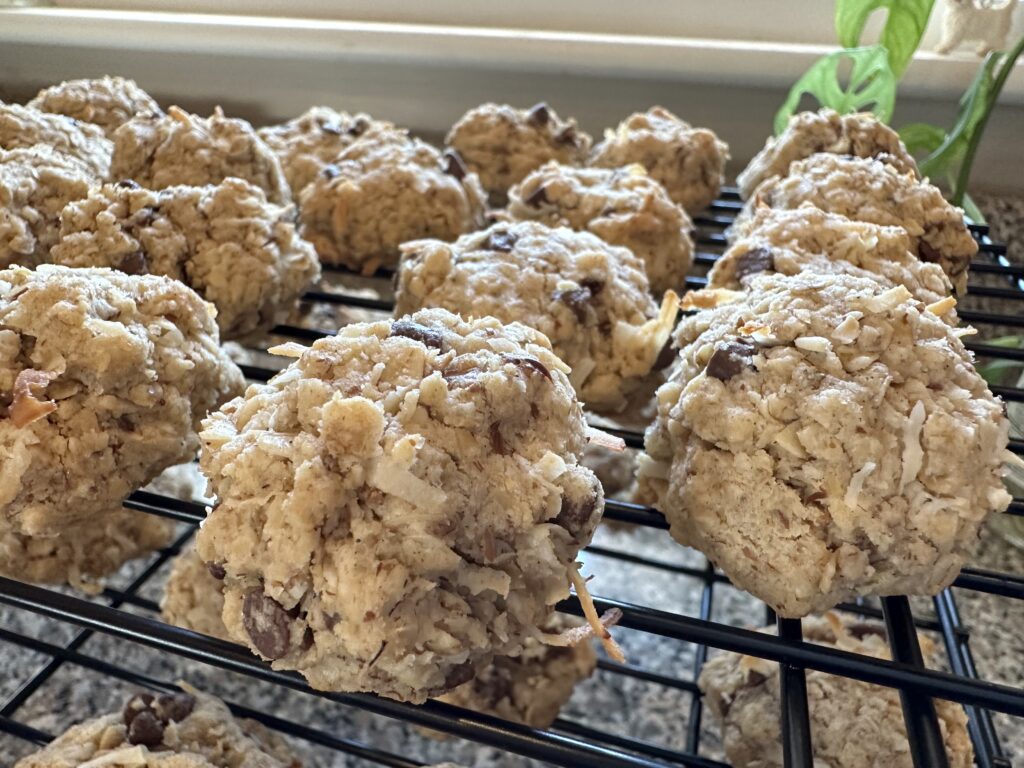 Oatmeal chocolate chip lactation cookies
Instructions
Preheat the oven the 350 degrees F.
In a large bowl, whisk together the oats, flour, yeast, flaxseed, baking powder, soda, cinnamon and salt.
In the bowl of your electric mixer, beat the butter and coconut oil on medium speed until creamy. Add in the sugar and beat on medium to high speed until fluffy, about 4 to 5 minutes, scraping down the sides of the bowl if needed. Add in the egg and egg yolk, beating until combined, about 2 to 3 minutes. Add in the vanilla extract and beat until combined again. Gradually add in the dry ingredients, beating on low speed until just combined and mixed. Stir in the chocolate chips with a spatula until they are evenly dispersed.
Scoop the dough into 1-inch rounds (I use an ice cream scoop so they are fairly uniform in size) and place on a baking sheet about 2 inches apart. Bake for 10 to 14 minutes, or until the bottoms are just golden. Let cool completely before storing in a sealed container.
busy mom, dessert, nursing, recipe, sugar